Alright… I don't think anyone really asked for this, but I figured I would post it in the interest of meetups, shenanigans, etc.
Below are my plans for Wrestlemania week. (Like seriously there's stuff going on for a whole week…)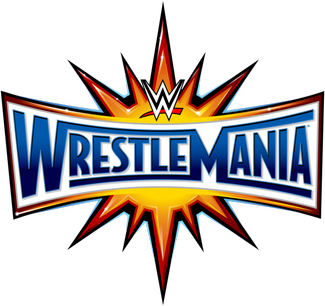 So, a few notes before you go on:
If it's highlighted like so, then I'm really thinking about going to this, but haven't set it in stone yet. Everything else, I currently have tickets for.
Here's a spreadsheet I made of all of the events I found happening that week. It includes shows that I could possibly make, and a lot of shows that I can't (schedule-wise). It's very detailed and it may even help you decide on something that I'm not going to!
For the shows I can make or am on the fence about… now is the time to sway me if you would like to join me or vice-versa.
| | | | |
| --- | --- | --- | --- |
| | Event | Venue | Presenter |
| Wed 3/29 | | | |
| 5:00 PM | Rock N Brawl | Gilt Nightclub | Atomic Wrestling |
| | | | |
| Thu 3/30 | | | |
| 4:00 PM | Wrestlecon Kickoff | Wyndham | Wrestlecon |
| 8:00 PM | Evolve | OLE | WWN |
| 12:00 AM | GCW: Joey Janela's Spring Break | OLE | WWN |
| | | | |
| Fri 3/31 | | | |
| 12:00 PM | Progress (UK) | OLE | WWN |
| 4:00 PM | Evolve | OLE | WWN |
| 8:30 PM | Wrestlecon Supershow | Wyndham | Wrestlecon |
| 12:00 AM | Kaiju Big Battel | OLE | WWN |
| | | | |
| Sat 4/1 | | | |
| 12:00 PM | Shimmer | OLE | WWN |
| 4:00 PM | Chikara | OLE | WWN |
| 8:00 PM | NXT Takeover | Amway Center | WWE |
| 11:30 PM | Something to Wrestle | Backbooth | MLW |
| | | | |
| Sun 4/2 | | | |
| 8:00 AM | Axxess | OCCC | WWE |
| 2:00 PM | Jim Ross and Friends | Plaza Live | MLW Radio |
| 5:00 PM | Wrestlemania | Camping World Stadium | WWE |
| 11:00 PM | Shake N Bass w/ Matt Riddle | Backbooth | Backbooth |
| | | | |
| Mon 4/3 | | | |
| 7:00 PM | RAW | Amway Center | WWE |
| | | | |
| Tue 4/4 | | | |
| 7:00 PM | Smackdown | Amway Center | WWE |