As some of you may know, I participated in the first Hillsborough Hiking Spree last year. Well, the time has come for the 2018 version.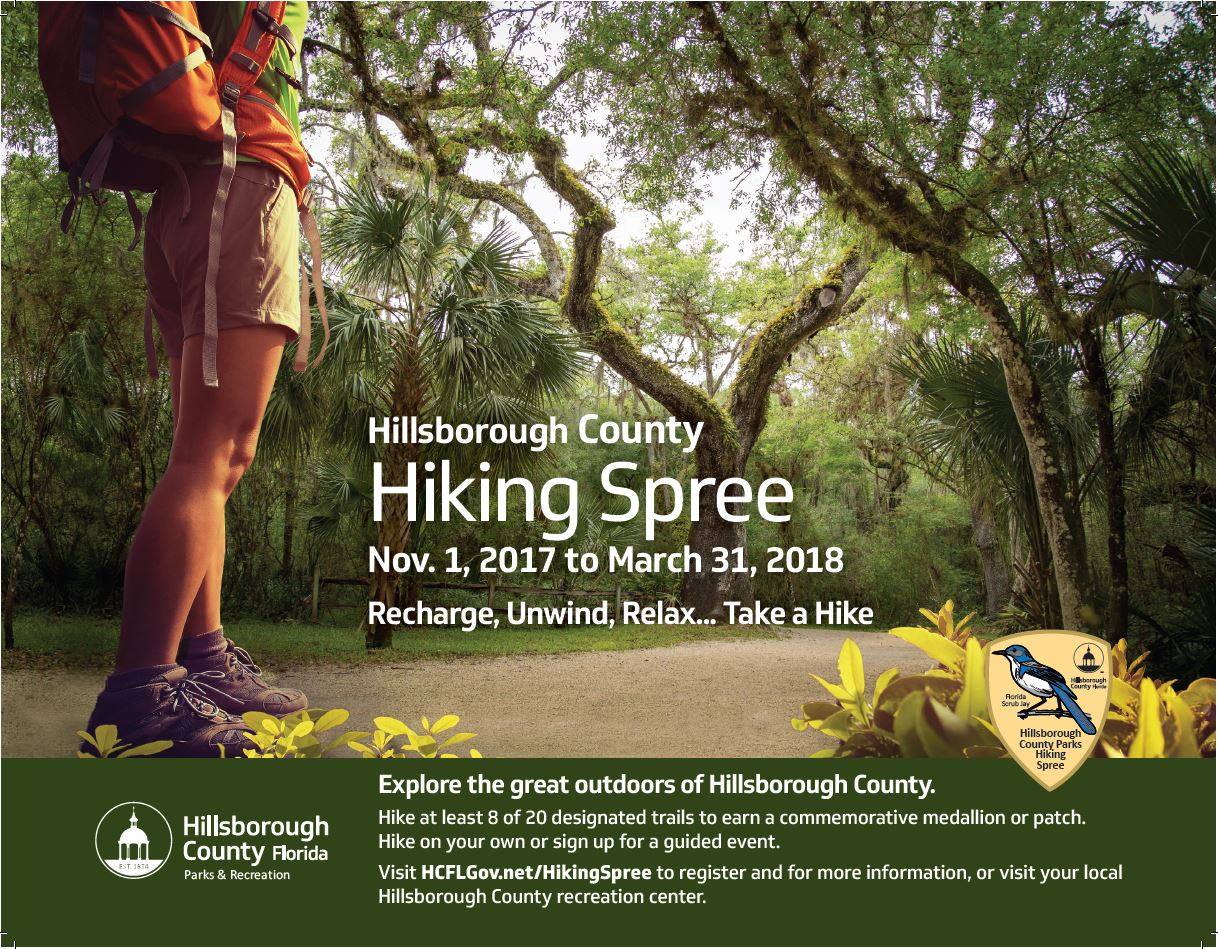 Basically, Hillsborough County selects a number of nature trails, and you need to hike at least eight of them between Nov 1st and March 31st. You get a patch or a medallion to commemorate your accomplishment. Here's mine from last year.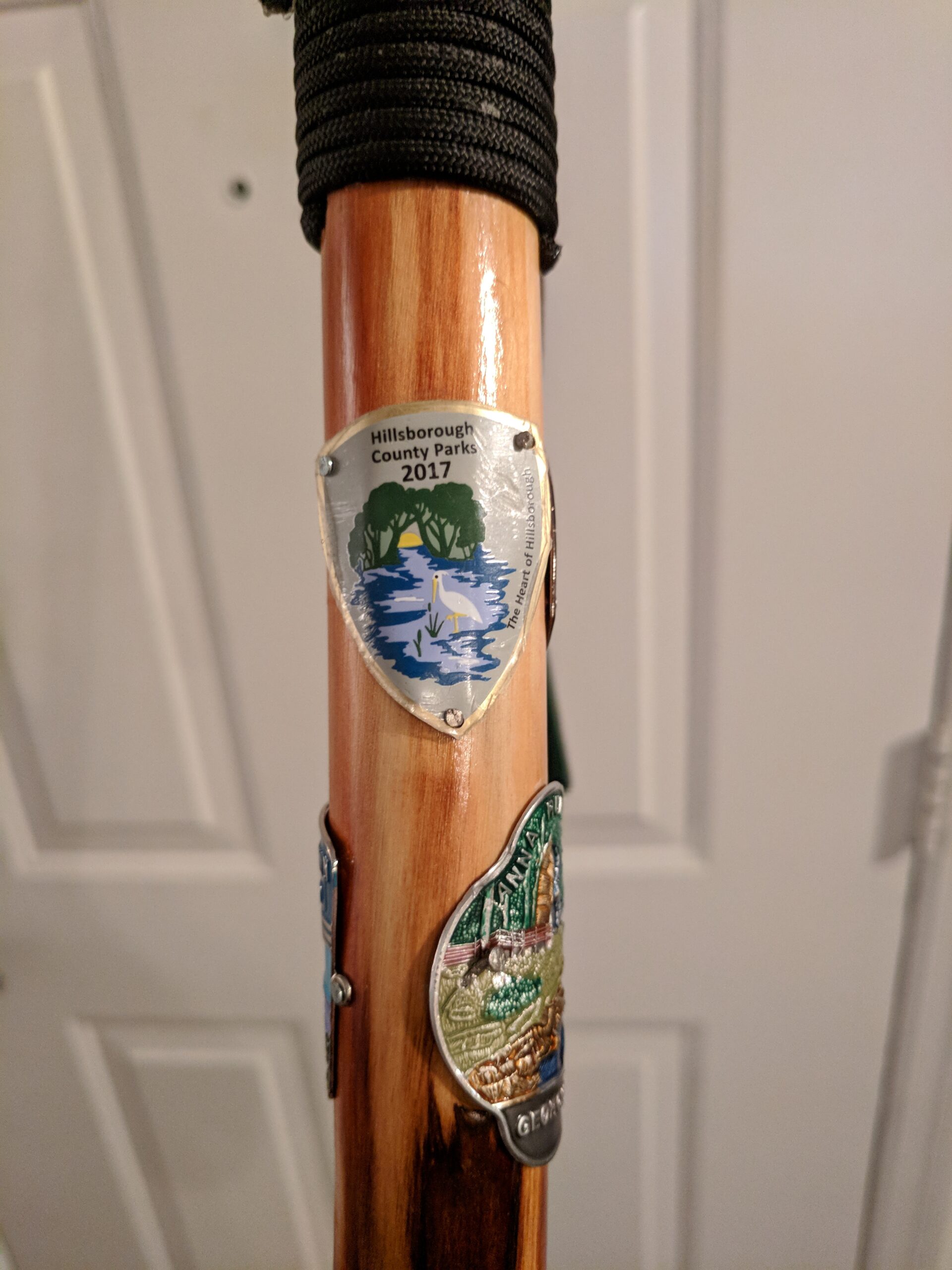 Look at that fancy medallion!
Instructions to register and participate can be found by clicking this link.
The point is to get off your butt and see what Hillsborough County has to offer outdoors. They've added a number of trails to the list, but they also took some away. Not a bad idea for a change of scenery, I suppose. I haven't really thought up a plan yet, but some I definitely want to hit up Blackwater Creek this year. They've added two trails at Alderman's Ford and also the trail at Edward Medard, which I may do for mostly nostalgia purposes. I enjoyed Lithia Springs last year, so I may return as well. I also enjoyed Violet Curry last year, but it is not on the list this year. Although, you get one free Hiker's Choice spot for anywhere in the world. So who knows maybe I'll use it for that.
If anyone would like to join me this year, let's make some plans!